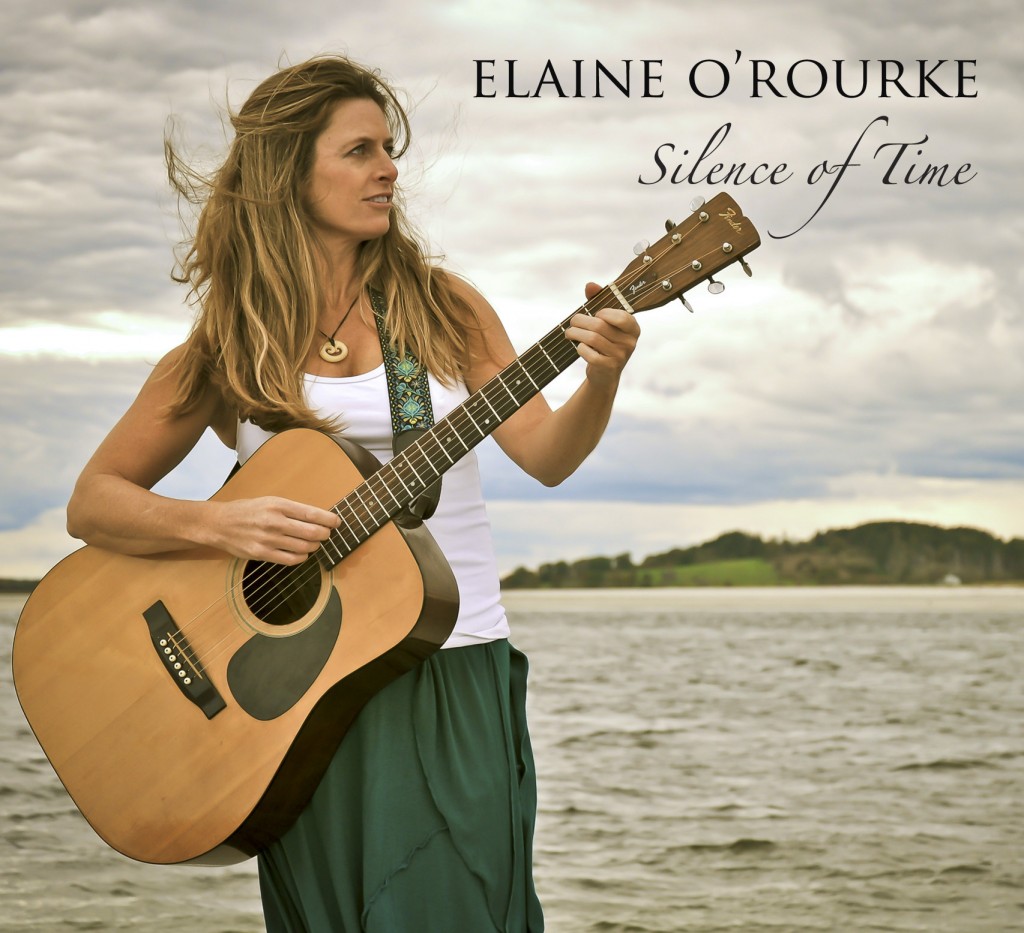 Silence of Time, 2012
Silence of Time, Elaine O'Rourke's much anticipated new release is an entrancing collection of 10 original songs and chants, all of which exude pure divine love that will connect you to your own heart.
One can't help but feel the essence of love that runs through these soothing yet uplifting, inspiring and easy listening pieces. They are ideal for relaxation, yoga, meditation, chilling out, healing therapies and workshops as they will open the doorway to your heart and the universal heart.
After a major personal healing and awakening, O'Rourke's song-writing style took a major shift. Being re-introduction to chanting through more western styles such as Wah! Snatum Kaur, Guru Ganesha Singh, she found herself writing chants that resonated with her soul and songs that were infused with divine spirit. In other words, embracing the path of Bhakti Yoga.
The quality of her angelic voice lends itself completely to this music and her guitar playing is trance-like. On this latest recording, she joins forces again with Michael Barry of Super Genius and Babyland Recording Studios, to co-produce an eclectic mix of instrumentation to round out the sound.
Drawing from an extremely talented pool of musicians, she has famed David Mattacks on drums and percussion, Jerry Leake on tablas and percussion, Richard Gates and Tony Goddess on bass, Fly Amero on lead acoustic guitar, Joyce Anderson on violin and Michael Barry on electric guitar, dulcimer, keys and bass.
Elaine infuses her music in yoga workshops, her monthly restorative classes, live music yoga classes as well as lulling folks in savasana to enhance the experience. She has played at such places as Boston Chant Festival & Kripalu, MA, incorporating healing music as part of Kim Valeri's programs, (Founder and Director of yogaspirit® studios) and as well as leading Kirtan (chanting) concerts.
No Beginning, No End 2006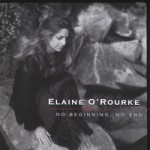 No Beginning, No End
 is the debut CD from Elaine O'Rourke. This fledgling offering from the Gloucester Massachusetts resident, is a tale of struggle, heartbreak, and perseverance, Presented with a candid lyrical narrative and earnest musical sensibility, No Beginning, No End takes a humorous yet intermittently somber look at the life experiences of a seasoned world-traveler who has nested in a small New England community.  Although there is no denying the Celtic influence in Elaine O'Rourke's music, No Beginning, No End reaches beyond the norms of traditional Irish folk music, dutifully representing the stories and yens of a young songwriter who has traveled the world and wants to share her stories and experiences.